Director's Profiles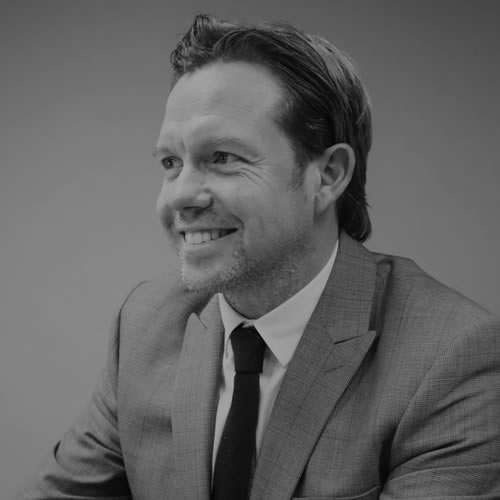 Adam Thrussell - Chief Executive Officer & Owner
Adam joined TSG in 2006 as Marketing Manager. Before this he was a Business Development Manager at BskyB. For the last 8 years Adam has been responsible for TSG's business development and commercial enterprises.
Adam was appointed Managing Director of TSG in March 2013. He now oversees and plans the sustainable growth of the business whilst ensuring that TSG is at the forefront of the Building Services Sector. He became sole owner of the business in May 2018 and continues the values and the ethos of the family run business.
"The growth of the Business over nearly 50 years has been driven from being able to offer our clients solutions based on our in-house skillset across all building services workstreams. However, the real success has been the ability to offer this whilst showing our clients that we genuinely care, have accountability from Director level down, invest in the communities in which we work and provide high quality work. In addition our turnover of staff is extremely low and retention of clients is excellent.."
Adam Thrussell - Chief Executive Officer & Owner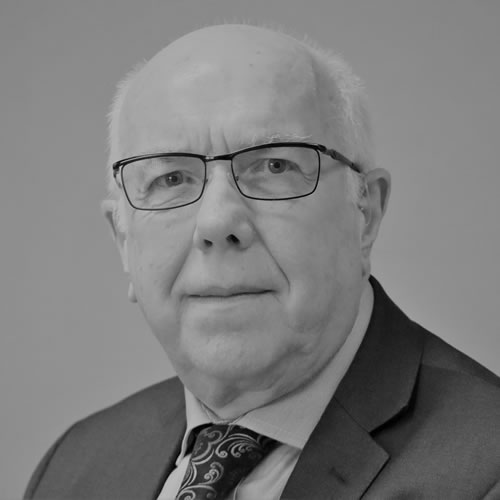 John Holloway (FIoD) – Operations Director (Renewables)
John has been in the industry since 1963 when he started his apprenticeship with Southern Gas, qualifying as a Gas Engineer, before moving to Ellis & Co as a Foreman on gas conversion.
In 1975, John joined Swiftheat (as TSG were previously called) as a gas engineer. As the company has grown, John has progressed his career and undertaken a number of roles including supervisor, Contracts Manager and in 1998 being promoted to Contracts Director. Over the last five years John has been instrumental in TSG's growth within the Renewables sector, which has seen TSG received a number of National awards.
Due to John's experience and knowledge, John has sat on a number of committee's at Colleges and Summit Skills to provide guidance in the development of training programmes.
"TSG are proud of their long running apprenticeship programme, and the opportunities they have given to many people to learn the skills to embark on their chosen career."
John Holloway - Operations Director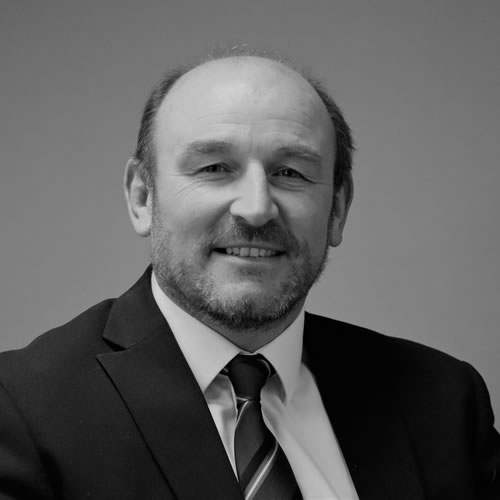 Bryan Rees - Operations Director Construction - Head of Health & Safety
Bryan joined TSG and the industry in 2005 from a career in Local Government Public Services.
He started his career in the Construction Division and progressed through managerial promotions from Site Management and Contract Management until appointment to Operational Director in 2013. He is responsible for all Construction projects whilst supporting and linking with all other Divisional Directors on their varied projects.
"We pride ourselves in going the extra mile whilst partnering landlords and occupiers to ensure that quality, value and satisfaction are delivered every time."
Bryan Rees - Operations Director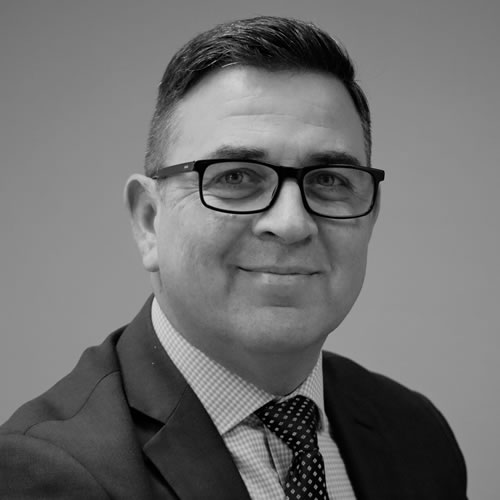 Robert Glendinning – Chief Financial Officer & Company Secretary
Robert has 28 years' experience in financial and operational property related roles within both FTSE 100 and SME companies.
Before joining TSG in 2013 as Financial Controller he spent 7 years working for a Social Housing Provider, where he had roles in both finance and operations as Head of Asset Management. He was appointed Company Secretary in 2014 and Chief Financial Officer in May 2015. He has overall responsibility for the financial management of the company and supports the business in achieving its strategic objectives through sustainable growth.
He is a Chartered Management Accountant and graduated with an MSc in Strategic Business Management from Manchester Metropolitan University, is a qualified PRINCE2 project manager and a member of the Chartered Institute of Housing and the Institute of Directors.
"I am proud to be a part of the TSG family. During my time with the business we have doubled in size not only in terms of turnover but in people. We are always looking to improve and continue to strive to be the best that we can and deliver an exceptional service or end product to our clients. The teams of people that we employ make that all happen and that makes my life easier in terms of financial stewardship and governance."
Robert Glendinning – Chief Financial Officer & Company Secretary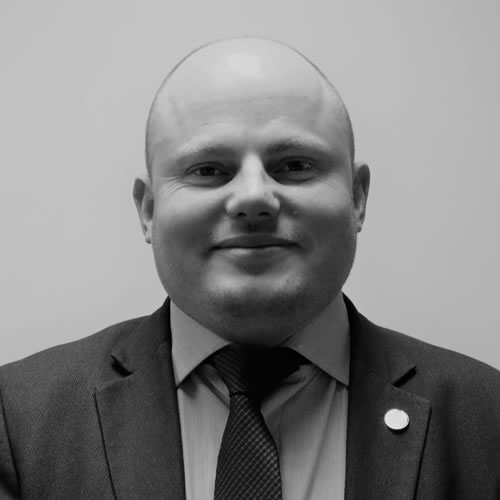 Andy Pellow – Operations Director (Servicing and Maintenance)
Andy has been with the company since 2016 in the role as Client Relationship Manager, where he was tasked with growing and enhancing our working relationships with new and existing clients. Following a restructure within the business in the summer of 2018, Andy was promoted to the role of Operations Director – servicing and maintenance. Andy oversees this division where we are currently responsible for over 70,000 domestic properties within the social housing sector. Before joining TSG, Andy had worked in the plumbing and heating industry since 2002, including working for one of the leading boiler and heating solutions manufacturers.
"We provide a first class service to all our clients and the customers we serve on their behalf keeping them safe and warm throughout the year. We are also committed to making a positive impact on people's lives and the communities in which we work.."
Andy Pellow - Operations Director (Servicing and Maintenance)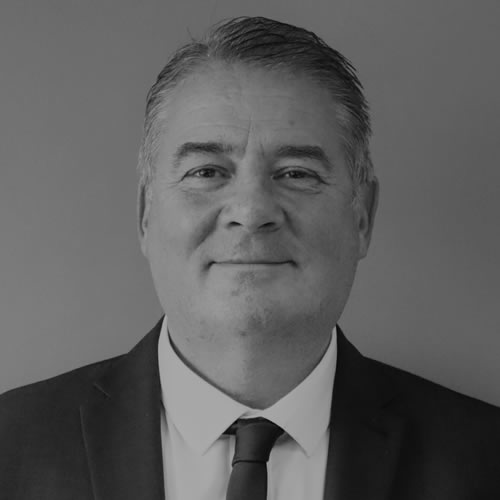 Andy Clark – Commercial Director
He started his career in 1978 as an indentured commercial Heating and Ventilation Apprentice Engineer with Haden Young Limited. After a five year apprenticeship he moved to Oakray Heating Limited as a Commercial Heating engineer in 1983 working on Planned Preventative Maintenance and repairs of mechanical heating plant for Local Authorities such as Enfield and Barnet. In 1996 he moved up into a Contract Managers position looking after various maintenance contracts. In 2001 he was made Operations Director of the company reporting to the MD. For many years he built up working relationships with his Clients offering them the best service available dealing swiftly with any issues arising. In 2015 the MD retired and the three remaining directors were given the opportunity to run the company which they did until the unfortunate death in April 2018 of their colleague Paul Ovenden who was the Financial Director. Andy and the other Director then took on all of Paul's duties between them until a new Financial Director was appointed in November 2018. Although a sad occasion, it meant that Andy was responsible for Accounts, Call Centre and other areas that he had not been involved with before until the new Financial Director was in position. He parted company with Oakray Limited in October 2020 to join TSG.
"My role here is to expand the Commercial Department to provide a good service which is value for money for our Clients whilst enhancing our already excellent reputation. In my short time here it is obvious that we have committed Staff willing to work together, whenever and however to achieve a shared goal of success for TSG and our Clients."
Andy Clark - Commercial Director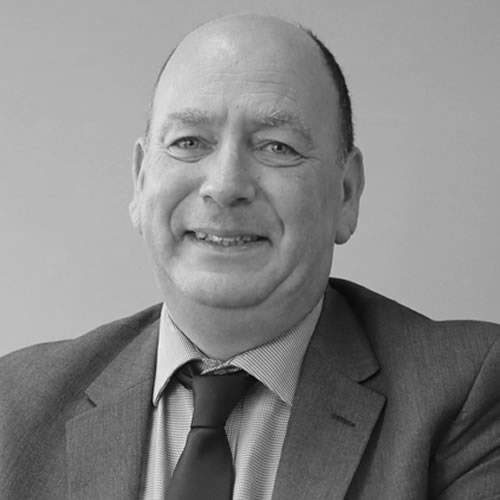 Richard Marlin - Bid Director
Richard has worked in bids for almost 30 years, for both SME and FTSE 100 companies. He started off in his career as a Bid Writer for a national recruitment agency. Having worked his way up to Bid Manager, Richard changed industries and started work within the M & E industry using his skills to win further contracts for a medium sized, family run company in the South East. Contract wins included the replacement of two commercial boilers at Tower Bridge. The majority of clients were local councils and social housing providers.
Richard was then head hunted to work for Sureserve Group plc where he spent his time as Senior Bid Manager working on bids in the fire, gas and electrical industries for numerous local authorities and social housing providers across the UK. In September 2021 Richard joined TSG as Bid Director.
"I am delighted to be part of the TSG family. Having worked in the industry for many years, I look forward to being able to further increase the number of new contract wins for the business and further develop the highly successful bid team."
Richard Marlin - Bid Director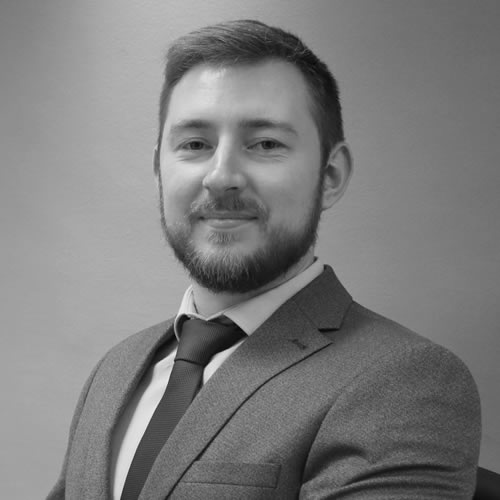 Ryan Moore (BSc(Hons) MCIOB AssocRICS) - Commercial Director (Construction)
Ryan joined TSG in 2017 as a Quantity Surveyor. He studied Quantity Surveying at Anglia Ruskin University and was a Trainee Quantity Surveyor throughout the duration of his studies. He has had experience working for Construction Consultancies as a PQS in the past which has proved useful on many occasions, especially with regards to contractual knowledge. Ryan has been responsible for many projects for TSG from a commercial perspective for the last few years including refurbishments, conversions and new builds.
Ryan was appointed Commercial Director of the Construction Division in January 2022, and is responsible for the commercial aspects of all New Build and Property Refurbishment projects. Ryan is also a Chartered Construction Manager through the Chartered Institute of Building and an Associate Member of the Royal Institution of Chartered Surveyors.
"I am proud to be a part of TSG. We always ensure that we deliver a quality service from inception through to completion and are always on hand at every level to provide valuable advice and expertise. TSG have grown a lot since I started and I am looking forward to being a part of our future growth and helping to contribute to our success."
Ryan Moore - Commercial Director (Construction)